Clocks go back in 9 days - have you got your Solar Arena Lights?
19 October 2021 | Admin
The clocks are going back - and the days are drawing in. So, grab some 'plug and play' solar arena floodlighting and get the most our of your evenings!
You don't need mains electricity, planning permission or even heaps of money! These solar lights come with fixings to go on a wall, or to mount on to any standard size scaffolding post (easily available from building merchants). They come with remote controls, which let you turn them on and off when you need them, change the intensity of the light or change the setting, so they can also be motion activated (great for security lights), or set to come on when it gets dark.
These lights are a real game changer.
We have 2 types of solar arena lights.
1. Solar Sportz Light - this is our most popular light.
2. Solar Mate Arena 2 Light - this is very similar to the Sportz Light, but it has an extra terminal so you can purchase and plug in a second solar panel, allowing more charge to your battery and therefore a longer lasting light.
Solar Sportz Light
On sale for £179.99 with free shipping (RRP £235). Or, buy 5 and get 1 FREE!
These lights are great for riding arenas, car parks, sports fields and yards.
Amazing light coverage for off-grid outdoor spaces - make your evenings longer and your property safer
Each light illuminates 200 square meters, with a 20m light spread

Easy to install yourself

(no need for an electrician)
No running cost (solar powered)
Very reliable, even during the winter
2 year guarantee
20+ life span of solar cells and up to 5 years for the integral battery (easily replaced)
Up to 12 hours of illumination at 500 lumens, or 6 hours of illumination at 1000 lumens.
Lights can turn on automatically when it gets dark, can be turned on and off with the remote (like a light switch), or can be on a motion detection setting.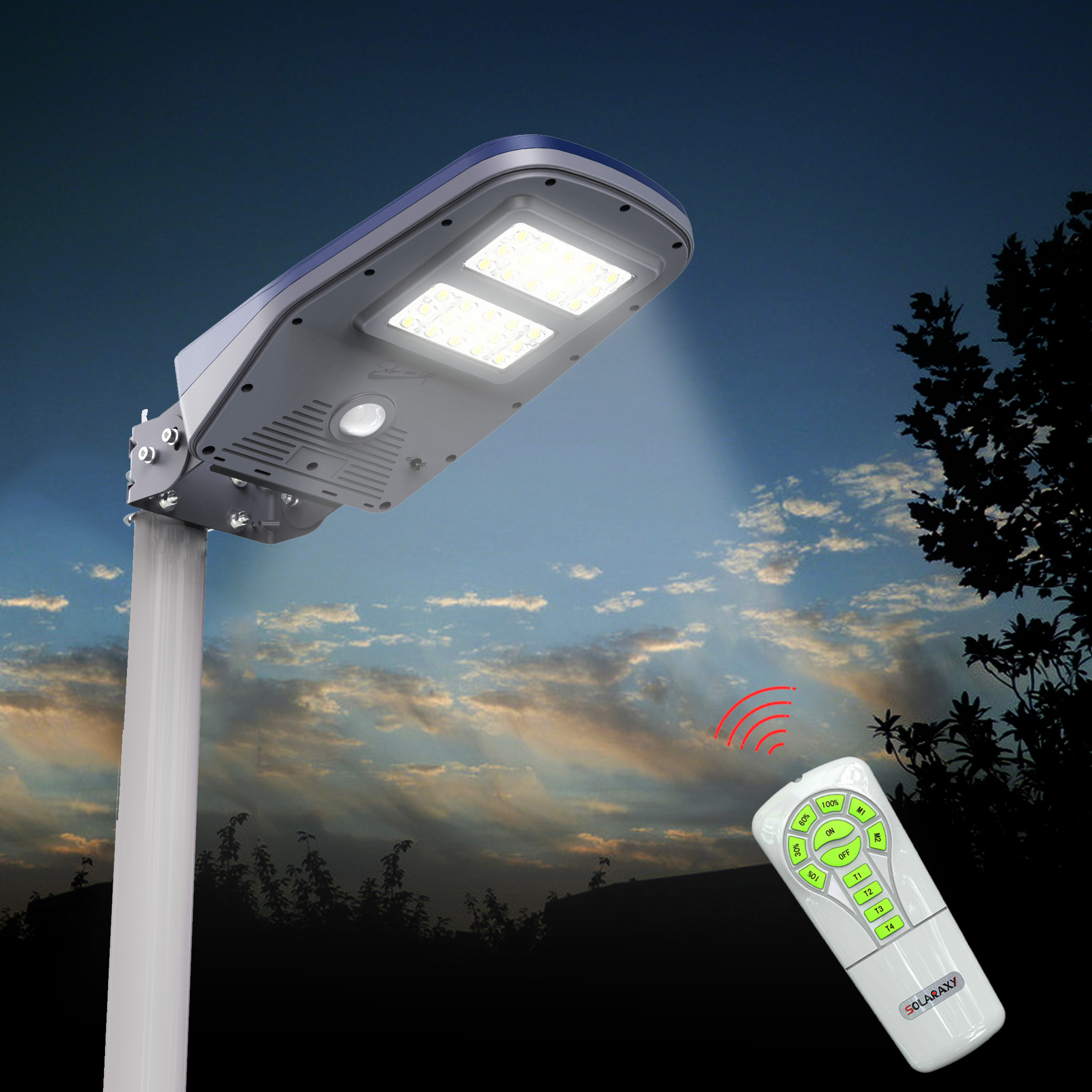 The Solar Sportz Light is an innovative, practical and proven reliable high quality solar powered light, that is easily attached to walls, fences or poles, in just a few minutes. Each fully weather-proof light can illuminate an area of 200sqm (at 1000 lumens), with a forward light spread of 20 metres (when installed at 4m high). 6 lights can light up a 5-a-side sports pitch, or a 40m x 20m riding menage, providing enough light to continue your activity into the night. You can control the brightness of the light, and it can be set on a timer, set to come on when it is dark and set to come on when motion is detected. The remote controller gives you easy control of the light, so you can turn it on and off, and make it brighter or dimmer at the touch of a button. This gives you ultimate control of the light, extending your time outside and giving you extra security throughout the night. The light can deliver 1000 lumens for up to 6 hours every 24 hours, or 500 lumens for up to 12 hours every 24 hours, with zero running cost.
The lights have an internal rechargeable battery that is charged by the integral solar panel on top of the lights (no extra solar panel to worry about). This means that there is no need for wires or mains electricity. The solar cells last for up to 20 years and the rechargeable battery for up to 5 years.
The lights are very easy to install. All light fixings are supplied. Simply mount them on a wall, on a fence or on a standard scaffolding pole (not supplied). Installation is quick and easy - just a matter of a few bolts and screws. Scaffolding poles can be obtained from any local builders merchant and are installed about 1m into the ground and set in quick dry concrete or attached to a fence, as required. The lights give the best light spread if mounted between 3m and 4m high.
Timed Setting: The Sportz Light is turned on for 1 or 2 hours at a time. A further 1 or 2 hours can be activated as required, up to approximately 6 hours every 24 hours.
Security and Movement Activated Setting: Passive illumination is set at a low lighting level of 50 lumen. When movement is detected, the light level increases to 500 lumen for 30 seconds or until the movement stops, and then reverts to 50 lumen. It can stay in this mode for up to 50 hours on a full charge.
Remote Control: If you want to change the lighting level and brightness, or turn your light on or off at any time, just use your remote control. It is very easy to use and very neatly designed.
Please note: The Solar Sportz Light will only illuminate at dusk, when it is dark. This is due to a battery saving feature.
These lights are fully weather-proof outdoor lights used for riding arenas, sports pitches, parks, yards, as security lights in gardens, car parks and just about anywhere that needs extra light. You don't even need electricity!
For more information of to purchase your lights click here!
Solar Arena 2 Light
£225 each, or buy 5 get 1 free!
These lights look the same as the Sportz Light, with the same fixings, settings and remote. however, they have an extra portal inthe side, which let you add an extra solar panel (at £34.99 extra cost per panel) so you can double the charge of your battery and the lights will stay on longer. These are a more expensive but good solution for people who need to use their lights on full intensity every night for 3 or more hours.
Includes:
Arena Light with integrated 6.8w solar cell and replaceable 12000mAh lithium battery pack
Fitted bracket, allowing lamp head adjustment
Remote control with AAA batteries
x2 U bolts and fixings for pole mounting
x4 Expansion bolt fixings for solid or cavity wall mounting
6 x remote controls (6 remotes are supplied with the 6 pack but only one is needed to operate the whole lot.)
User manual
Operation times (from a charged battery)
Motion Activated (PIR) Mode

- 50 hrs

Timed Illumination Mode

- 500 lumen - 12 hrs, 1000 lumen - 6 hrs

Battery charge time by its solar cell

- 10 hrs (from flat)
The expansion pack costs £34.99 for one extra solar panel, or £174.99 for a bundle of 6 extra solar panels.
To find our more or to purchase your Lights click here!
If you have any questions, please don't hesitate to ask us. We have these lights on our property and love them! They are incredibly easy to use and can be installed in minutes.
www.FarmCareUK.com
sales@farmcareuk.com
01323 406212