Recycled packaging at FarmCare UK and Heiniger
12 July 2022 | Admin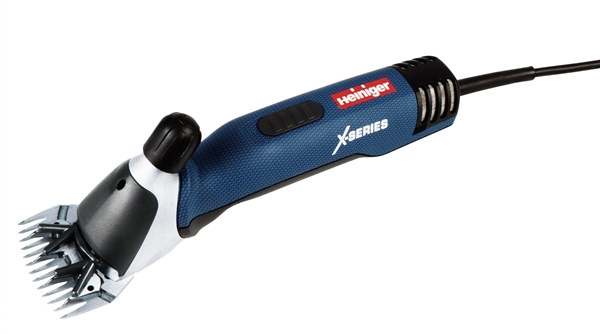 Re-Use and Recycle Your Packaging, If Possible - and consider using wool!
Here at FarmCare UK we try to re-use and recycle packaging whenever we can. It's easy to do and it's the right thing to do! For us, this is usually re-using boxes and reducing the amount of packaging as much as possible.
We were pleased to learn that Heiniger, one of the brands we support and a leader in animal shears and clippers, now uses wool to package their products. Wool is a natural fibre, and the wool Heiniger uses is grown on sheep that graze the UK countryside. Wool is an an underutilized fibre, with many benefits.
In the UK sheep are usually shorn once per year, taking only 1 or 2 minutes to shear. This makes wool the least intensive fibre harvested or manufactured. With a natural bounce back, wool resists flattening, which means less packaging is required per parcel and it also makes the parcels lighter thus using less fuel per package.
Where possible, we should all be trying to help the wool market. Wool is bio-degradable, it helps in carbon capture as well as returning important nutrients to the soil when buried.At the moment, environmentally unsustainable synthetics are dominating the market. It is great to see a new role for wool.
If you have any spare wool packaging consider using it in your garden - it provides a porous shield that helps to reduce weed growth and it helps to regulate soil temperature. Wool can also be used by birds for their nests. Or you could try using it for felting or spinning!
We are looking forward to our next delivery from Heiniger, and the wool will be going straight on our garden.
www.FarmCareUK.com
The Smallholder's Friend