All-In-One Horse and Dog Clippers, with snap-on blades.
7 September 2023 | Beth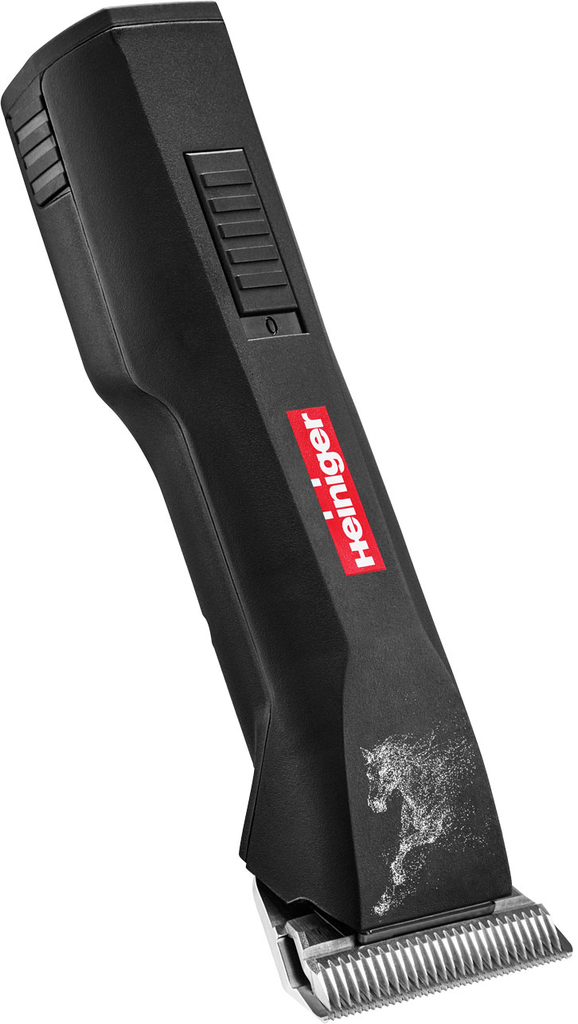 The All-In-One Horse and Dog Clipper and Trimmer - do it all with just one machine!
To look at more detail or to order CLICK HERE!
Animals are expensive. Sometimes it seems like their haircuts cost more than your own! These 'all in one' pet clipper machines can make a huge difference. If your horse has 'normal' hair, then these powerful clipper/trimmers have enough power to clip the whole horse with the wide blade, then just switch to a narrow blade for the tricker or more sensitive areas. And, if you have a dog you can pop on the right blade (or blade guard right over the top of your blade) and you can clip them too. That's potentially huge savings on having multiple machines, or needing to go to the groomers.
These 'All-In-One' machines are also incredibly easy to use. This is because they are light, have low vibrations and noise (think calmer animal!), they are cordless and they take snap on blades that do not need to be tensioned. They are ideal for nervous animals, or nervous people doing the clipping - or anyone who just wants to do the job quickly with minimum fuss.
There are, admittedly, some very bad clipping machines in the market, so you do need to be careful. Only some brands are worth considering. Here are some of our top picks - and for a short time we have managed to secure a great offer with a FREE second blade for the Liveryman Harmony Plus and the Heiniger Saphir Horse.
Liveryman Harmony Plus: This clipper is serviced in Ireland by Agrihealth. It has a 1 year warranty and the brand is highly respected and great quality control. It takes the popular A5 snap-on blades. This gives you a HUGE range of blade options for a number of brands (Liveryman, Wahl, Oyster etc). You can even get a 4.5mm blade (NEW last year) if you want to have the fashionable 'natural' look for your horse (this is the same length clip as the Lister Covercote blade).
This clipper starts at around £225. You can select your blade, and for a short time you will also get a FREE second narrow blade. This offer is exclusive to FarmCare UK and only for September 2023.
To look at more detail or to order CLICK HERE!
Heiniger Saphir: This clipper is a huge favourite with pro groomers and vets. It is more powerful than the Harmony Plus, but also more expensive. It comes with a 2 year warranty rather than the Harmony's 1 year warranty. It is made in Switzerland and is serviced here in the UK. It takes the A5 snap on blades, again just like the Harmony Plus. This means you have a huge variety of options for your narrow blades, from a number of different brands. The clipper is also very quiet and has low vibrations (this is a trait of the Heiniger brand, across their range of clippers).
There are a number of different Heiniger Saphir clippers, which can seem confusing, but it really isn't! Inside, they are all the same. Some have a fancy colour design. Some have 2 batteries. Some come with wide blades (slightly more expensive blades), others with narrow blades.
It is always a good idea to have 2 blades, no matter what machine you pick. Ths means if the blade goes blunt mid clip, you hav another blade ready to go (a hlaf clipped horse is not a good look!).
Price range: £212 (corded version) £260 (cordless version).
Special Offer: get the Heiniger Saphir Horse with a FREE 2nd Wide blade for £320 (Inc VAT) while stock lasts. This offer is only available with FarmCare UK!
To look at more detail or to order CLICK HERE!
Heiniger Opal: This is Heiniger's newest 'all-in-one'. It has 2 speeds, which is the main difference between the Opal and the Saphir. It is very popular the the Pros!
Heiniger Opal - prices start at £305.
To look at more detail or to order CLICK HERE!
If you have any questions, please email sales@farmcareuk.com. We are happy to help you select the right clipper!
To look at more detail or to order CLICK HERE!