Alpaca Shears - Lister or Heiniger
29 June 2017 | Beth
As we all know, alpaca have coats that can be challenging to shear. We think there are 2 mains shear options worth considering, for a small herd of alpaca.
1) Lister Laser 2. This shear is made in the UK and holds the Royal Warrant. It has a 1 year warranty. It comes with s shear had and camelid blades. You can also use sheep blades on this shear, and change the head to a horse and cattle clipping head, if required. The shear runs from the mains, and there is also a 12 Volt battery option. The shear with the camelid blades costs £284.99. The horse/cattle head costs an extra £115.00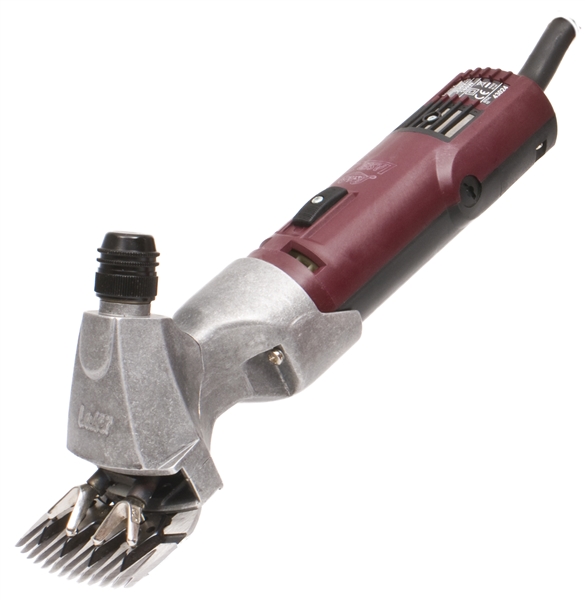 2) Heiniger Xtra. This shear is made in Switzerland and comes with a 2 year warranty. It is a mains shear with a 320 watt motor. It weighs 1.53 Kg. Irritatingly, you have to get this shear with the sheep blades, and then buy the camelid comb in addition to the sheep comb. You have the option of adding horse blades on to the shear, or adding a horse and cattle head (for an additional fee), should you also wish to clip horses and cattle. The 'floating fork' assembly increases cutter and comb life, reduces cutter tension and gives cooler cutting.
£384.99. The horse/cattle head costs an extra £118 and the Camelid comb costs £37.00.

If price were not a consideration, most would probably opt for the Heiniger Xtra, as it is slightly more powerful. However, there is a large price difference and it is frustrating that Heiniger don't offer an option with just Camelid blades.
As with all shears, it is important to oil the blades often. If the shears are getting too hot, consider slackening off the tension. If they are not cutting, consider tightening the tension.