Electric Fence For Pigs Kit In Action
15 June 2017 | Beth
A student from Hadlow College recently set up one of our Pig Electric Fence Kits. We love the fact that students are out there, looking after their animals and we love the photos Luke sent us (see below)!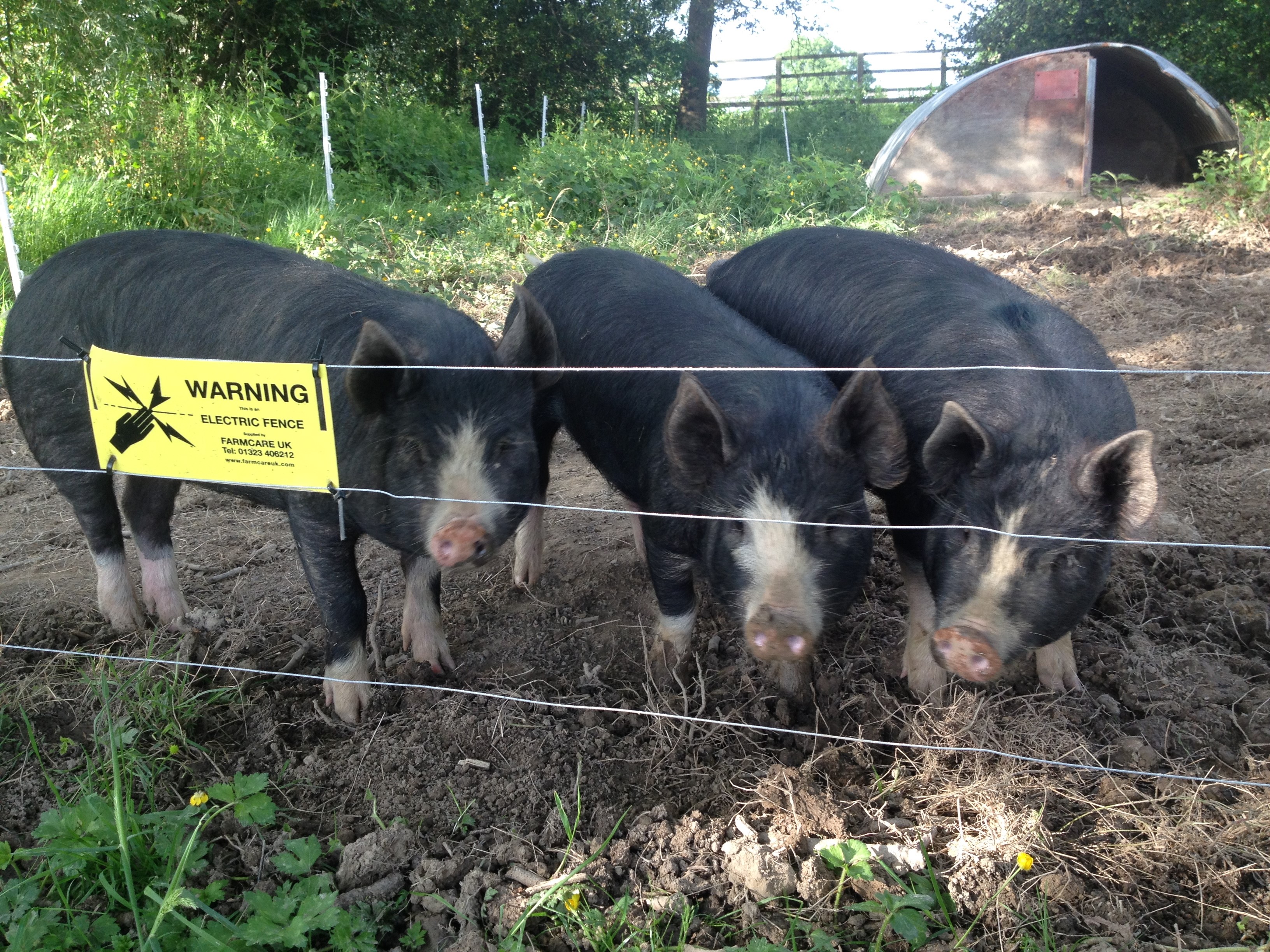 Pig Kits are an excellent way of keeping your animals safe and contained. The fence will not hurt your pigs, but it will give them an unpleasant shock so they learn not to challenge the fence.
Pig Fencing Kits can run from a Mains or Battery operated energiser. You usually have 3 lines of wire, just like you can see in Luke's set-up. The wire is held by plastic posts that are easily pushed into the ground and easily moved should you wish to change the set-up of your fence. Steel Pig Posts are also available - these are a little stronger, but also more expensive.
A standard 100 Metre Pig Fencing Kit with either a Mains or Battery operated energiser is £155.99. This includes your posts, wire, energiser, gate handle, fence tester and warning sign. You can add a Leisure Battery to power your battery energiser and a solar panel to charge your battery, if required.
Electric fencing is safe for children and pets, although it shouldn't be touched by anyone with a pace maker. It is a psychological barrier that trains animals not to touch it. You should never put an energiser on barbed wire.
If you have any questions about Pig Fencing, please don't hesitate to give us a call. We are a family run business and we are always happy to help.
Thanks for the photos, Luke! We'll add them to our main website too as we always love to include our customer's animals.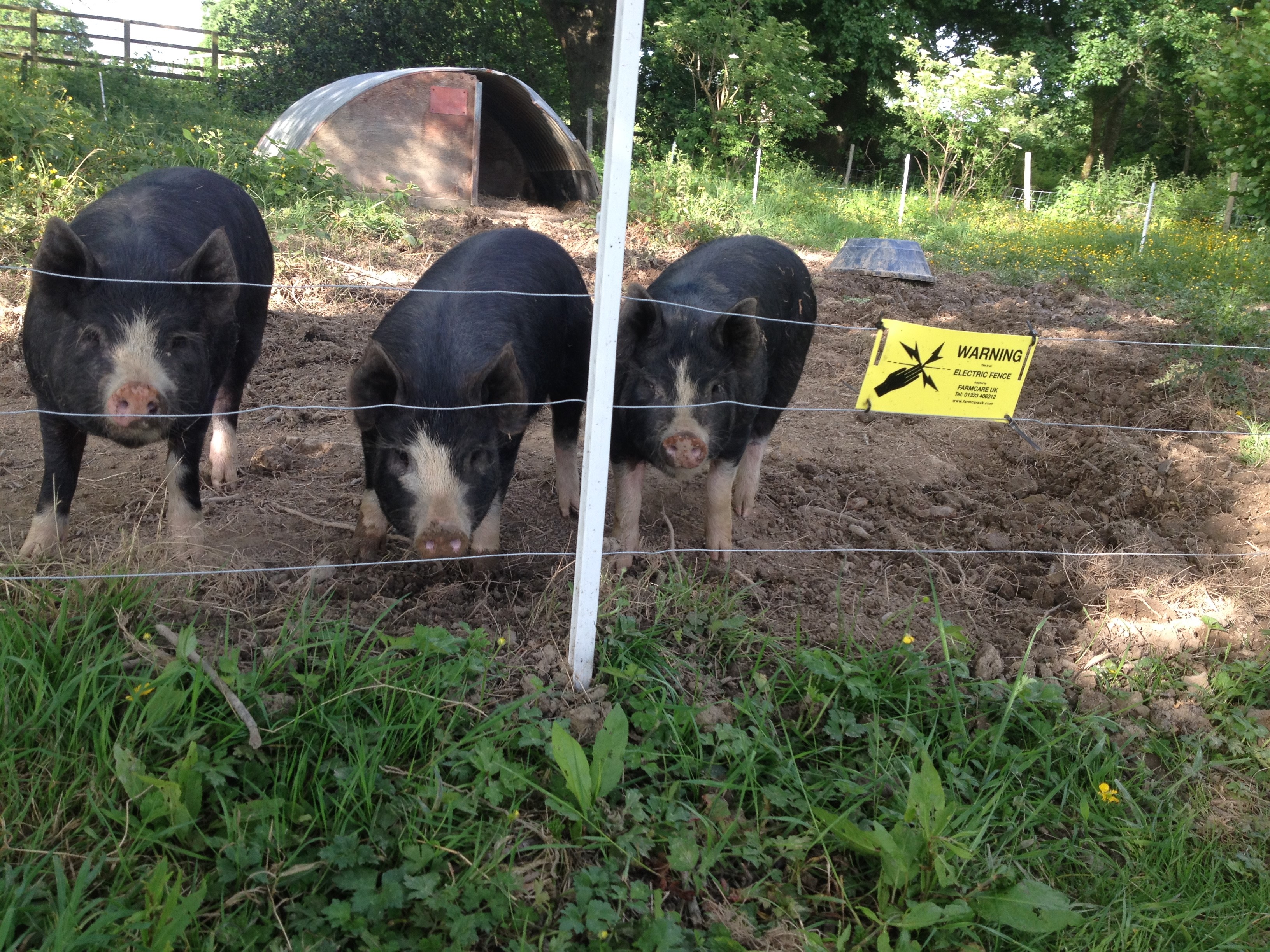 FarmCare UK
Electric Fence and Clipper Specialist
01323 406212
Unbeatable Prices and Next Day Delivery