Lister Liberty Clipper and Libretto Combi Only £269.99
12 September 2017 | Beth
This is an AMAZING deal - while supplies last.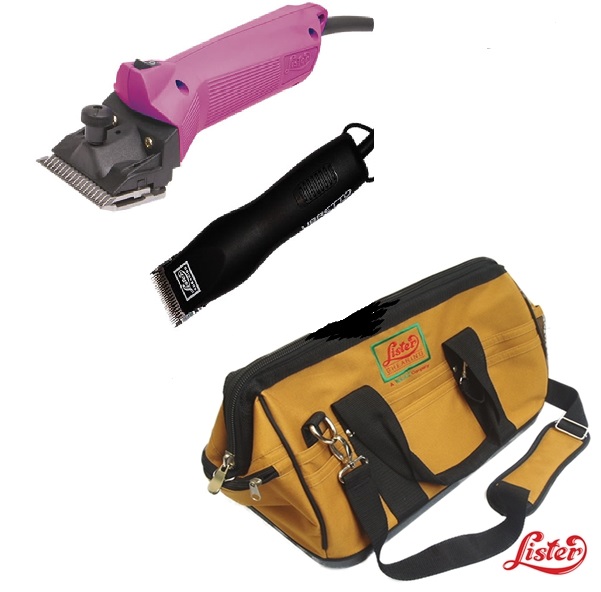 For the ultimate clipping combination, you can now get a Lister Liberty Mains Clipper and a Lister Libretto Max Mains Trimmer for the price of only £269.99. This includes an upgrade to the Lister Hold-all rather than the standard plastic box (which is always tricky to get the clippers back into).
The Lister Liberty is a powerful clipper, that is comfortable to use and can handle all horse hair. It is a sealed unit, so it is harder for dirt to get inside and there is no air blowing on the horse (which can irritate some horses). It is comfortable to hold and quiet. Should you need a cordless clipper in the future, you can purchase a battery that will make this a cordless clipper and will also work on the Libretto Trimmer.
The Lister Liberty comes with an A2F blade as Standard. The Libretto, Lister's most powerful trimmer, some with a Competition No 10 blade - both clip hair to 1.4mm length, making for a professional finish. If you would like to change the blade on your Lister clipper, please call and we will be happy to help. The full range of Lister blades fit on the Liberty, including the popular Covercote blade which leaves 5mm of hair, is popular with those who show their horse and is unique to Lister. Lister also offers a coarse blade, ideal for cattle or cobs and tufty feathers, a medium blade, ideal for those new to clipping as it leaves less lines and a Wizard blade which can shear a sheep!
The Libretto is great for trimming or even completing a quick clip on a shirt haired horse. It is also popular for trimming dogs hair, due to it's power and ability to get through tough coats.
For more details on this offer please click here
Or give us a call, as we are always happy to help. FarmCare UK 01323 406212