Lister Legend Horse Clipper Sale
18 September 2017 | Beth
Lister Legend Horse Clipper and Sierra Trimmer Sale
Limited Time Offer!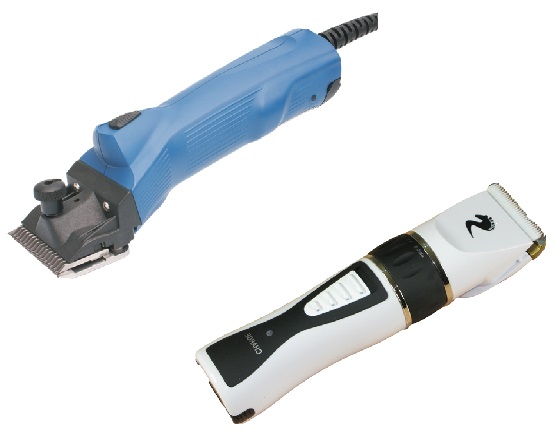 If you want a hard working top class clipper and a professional cordless trimmer to get all the tricky parts - look no further!
For only £308.99 you can get both the Lister Legend and the Sierra Professional Cordless Horse Trimmer.
To get the Legend and Sierra Deal click HERE
Kit Includes:
1 x Lister Legend Mains Horse Clipper
1 x A2F fine Lister blade (if you'd like to switch blades please let us know and we're happy to do so)
1 x 60ml oil
1 x hard case
1 x Sierra Cordless Trimmer
2 x Sierra rechargeable batteries
1 x Sierra charger
1 x Sierra blade
1 x set of guide combs
1 x Sierra Oil
1 x Sierra hard case
Lister Legend
The Lister Legend has long been a favourite clipper of ours. It is very hardy, easy to tension, reliable and has a great price point. It has a modern permanaent magnet motor which means there are less moving parts to create problems. The Legend can deliver up to 150 watts of clipping power and it has an air cooled head to help keep the blades cool.
The Legend has been designed for busy yards and breeders who need to clip often. It is a real work horse - and comfortable to hold too. It has a tapered handle and is quite slim.
Specifications :
Weight 980g ( + blades )
Length 245mm
Grip Diameter 52mm
Blade Speed 2700 rpm
Voltage 240v
Wattage 150W (max)
Sierra Professional Cordless Horse Trimmer
The Sierra is light and comfortable to hold and very quiet. It's great for reaching awkward spots and for tidying up when you have finished your main clip. The adjustable blades means you can ensure you give your horse a professional finish and blend the clip as required. Replacement blades cost only £9.99 This is a fantastic trimmer!