Lister Star vs Heiniger Progress
29 September 2017 | Beth
Lister Star vs Heiniger Progress Horse Clippers
When buying a clipper for the first time, we are often asked to help customers decide between the Lister Star (Lister's 'starter' clipper) and the Heiniger Progress (Heiniger's 'starter' clipper). Both Lister and Heiniger are world class brands, offering peace of mind that your clipper is safe and comes with a warranty. In the case of Heiniger you have a 2 year warranty, and for Lister it is a 1 year warranty. Heiniger clippers are made in Switzerland and Lister are made here in the UK. The Progress and the Star are both corded medium duty clippers, ideal for those with small hands and between 1 and 3 horses with average or short hair. They are both light, easy to hold and easy to manage.
Lister Star Specifications:
Weight 800g (inc blades)
Length 250mm
Grip Diameter 57mm (17 cm circumference)
Blade Speed 2800rpm
Voltage 240v
Wattage 45w professional motor
Cable length: 5m
Warranty: 1 year
Comes with: oil, brush, carry case, A2F Fine blade (can switch to A" Medium or Coarse blade if requested)
Heiniger Progress Specifications:
Weight: 950g
Length 280mm
Grip Diameter 47mm (16.5 cm circumference)
Blade Speed 2250
Voltage 240v
Wattage 80 Watt permanent magnet motor
Cable Length: 5m
Noise Level: 73dB
Warranty: 2 years
Comes with: 1 set of medium blades (can switch to Fine or Coarse if desired)
The Heiniger Progress is about £10 more expensive than the Star, but comes with an extra year's guarantee. The Progress is slightly quieter than the Star. The Star clipper can use the popular 5mm Covercote blade (often used when showing horses) and this blade is not available with the Progress. Both are about the same speed and have the same sort of power when in use. The Progress is slightly heavier than the Star. The Star is available in 4 colours (National Trust green, purple, blue and red) while the standard Progress only comes in 1 colour. The Progress Style is exactly the same clipper, with a slightly jazzier colour and design, but this comes at a cost.
Both clippers are excellent starter clippers and a world apart from other brands in terms of quality and reliability.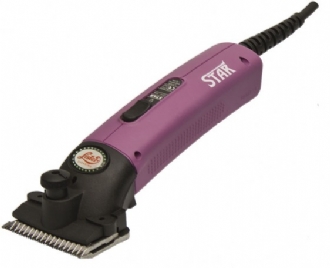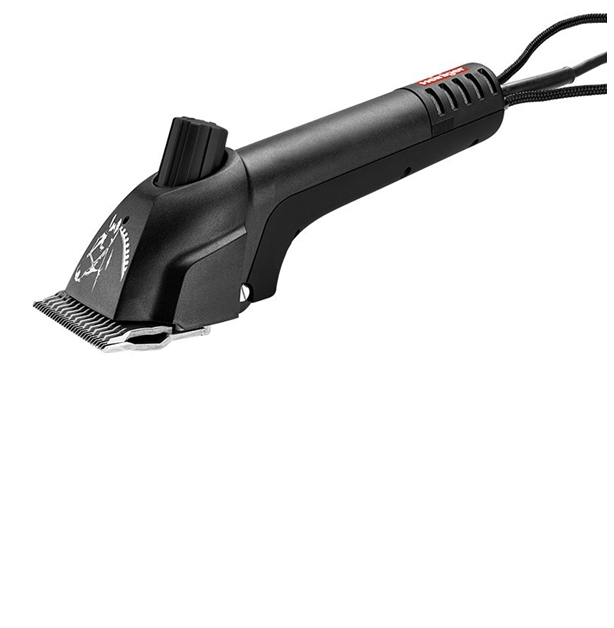 Lister Blade Range
A2/AC - 2-4mm. Medium
A2F/AC - 1.4mm. Fine
CA2/AC - 2.5mm. Coarse
A2S/AC - 0.1mm. Surgical
Cover Cote - 5mm. Very Popular and unique to Lister. Many people use this when they are showing their horses.
Wizard Sheep 4mm. Great for small flocks of sheep.
CC23/AC9 2.5/3mm. For clipping goats
If you have any questions, please don't hesitate to call: 01323 406212
FarmCare UK
Clipper Specialist
01323 406212