New Lister Fusion Shear and Horse Clipper!
4 September 2018 | Admin
Lister Shearing has launched the NEW Lister Fusion Shear!
This is a brand new clipper, to replace the popular Lister Laser 2 Shear. It is ideal for small flocks, dagging and belly clipping. It has a slimmer barrel than the Laser and weighs only 1300. Even more impressive is the fact that it has variable speeds of 2500rpm and 2900rpm which gives you more control. It has a good length cable of 5m.
It is available in blue or red.
This shear can use Heiniger or Lister shearing combs and cutters.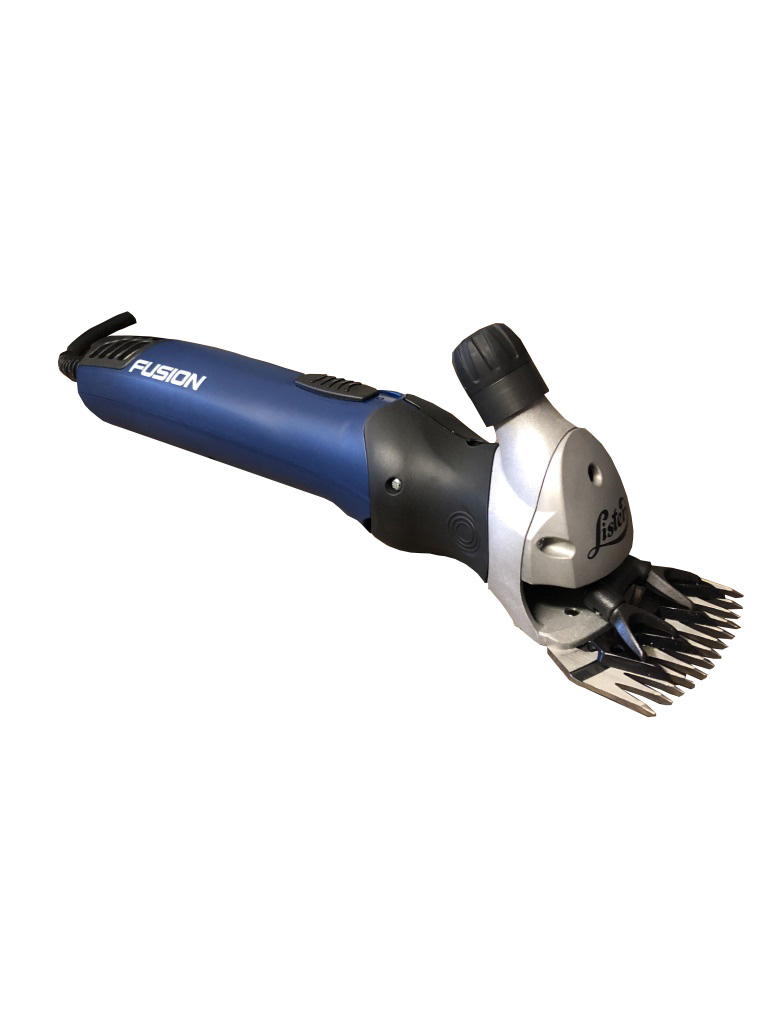 It comes with:
Lister Fusion Machine


Countryman 5 comb


Lister Claw cutter


Shearing Oil


Packet of grease


Lister screwdriver


Protective carry case
1 year warranty
Made in UK
The 12 Volt version of this shear will be available later in the year and a Lister Fusion Horse Clipper is also due to be released in October 2018. To pre-order the new Fusion horse clipper, please give us a call. We expect Lister to struggle to keep up with demand.
To order your Fusion Shear or if you have any questions, please visit www.FarmCareUK.com or give us a call. We are always happy to help. 01323 406212