Heinger Xplorer and Heiniger Xperience with a FREE 2nd Blade!
9 September 2021 | Admin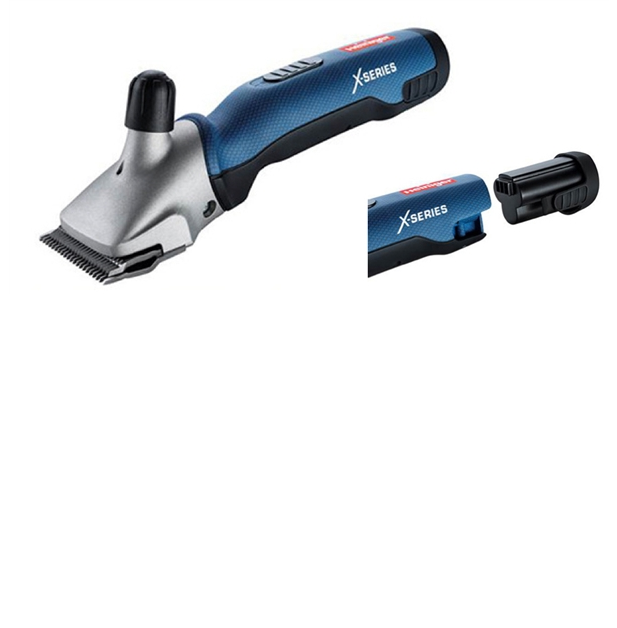 Special Offer! Get a FREE 2nd set of blades (of your choice) when you purchase a Heiniger Xplorer or Heiniger Xperience clipper in 2021.
While stock lasts.
Heiniger clippers are awesome! They are made in Switzerland, with all the high quality Swiss engineering you'd expect. Apparently, in the factory their refer to it as 'Swissness'! The clippers come with a 3 year guarantee, and are probably the quietest clippers, with the lowest vibration (for their power) on the market. They are also ergonomically designed, so they are comfortable to use.
Heiniger Xplorer: This is Heiniger's top selling full size clipper. It is cordless, and the battery sits in the handle of the clipper. It's a great option and can handle almost any type of job (but if you plan to hog mains all day long, you might want to go for the Xperience). It is on the powerful side of medium duty clippers. This is my favourite, pure cordless clipper.
Heiniger Xperience: This clipper has 2 speeds, and is a heavy duty high powered clipper, ideal for all tough jobs. It is slightly heavier than the Xperience, but still easy to manage for anyone with normal strength hands. This is a fantastic high powered clipper and is very popular with pros.
Getting a FREE 2nd set of blades is great because:
one goes blunt mid clip
one set needs to be sent off for sharpening
you may need 2 different types of blades (e.g. a coarse blade for the legs and a medium for the body)
They cost £35 plus!
If you are a 'beginner' or somebody who owns just one horse, you could also consider the Heiniger Saphir Horse (although this does not include an extra blade - sorry!). This has 'snap-on' style blades that do not need tensioing. You use a wide blade for the body and a narrow blade for the awkward areas - making it an 'all-in-one' clipper and trimmer. It's really light and quiet and is perfect for nervous groomers or nervous horses! This is a wonderful option for those who have a horse with a 'normal' type coat. I don't know why more people don't opt for this easy all-in-one option!
If you have any questions, please don't hesitate to ask. We have over 20 years experience and we are happy to help. sales@farmcareuk.com