Heiniger Saphir Horse and Animals Clipper range - differences explained
31 January 2023 | Beth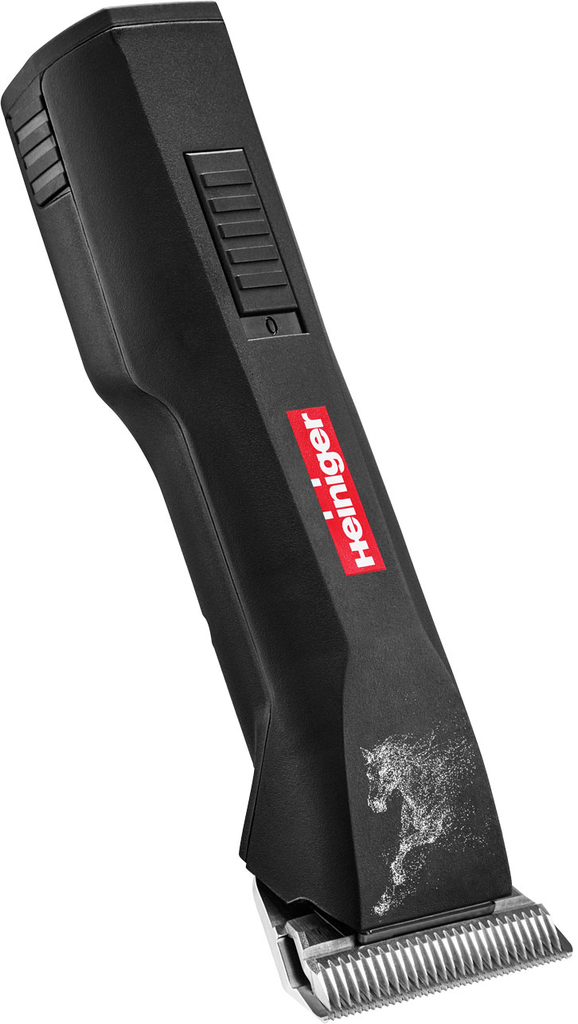 The Heiniger Saphir Animal Clipper and Opal Clipper Range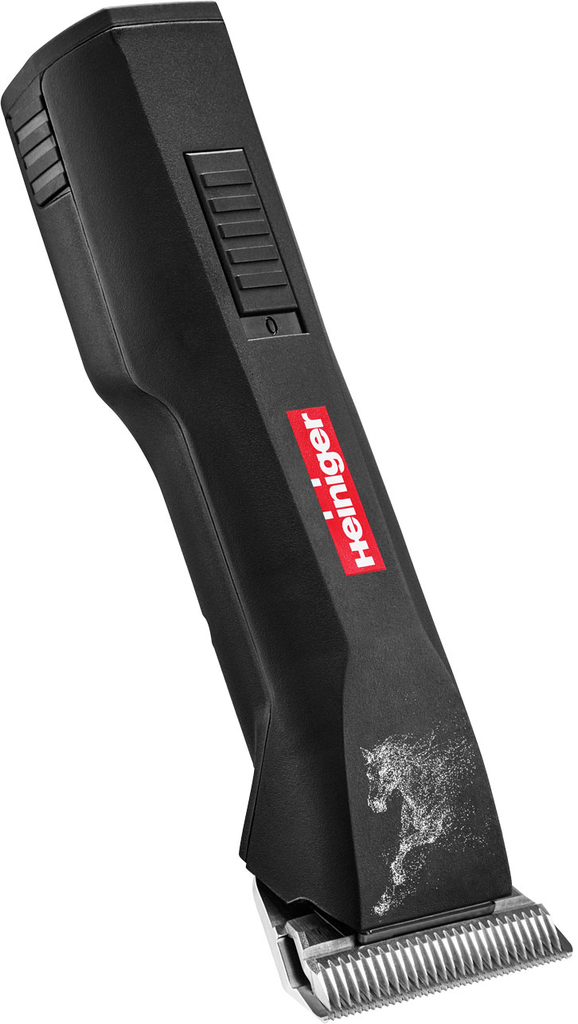 The Saphir has long been a favourite clipper and trimmer for professionals with horses, dogs and animals with fur that needs cutting. This is because it is:
very powerful for its size
quiet
has low vibrations
clips for approx 120 minutes from a full charge
takes the easily available A5 snap-on blades that come in a wide range of clipping lengths
takes narrow or wide blades, so it is capable of clipping a full horse if required
light and comfortable to hold
easy to use with no need to tension blades
cordless and corded versions available
durable
made in Switzerland with precision manufacturing
2 year warranty
Due to its popularity, the range of Saphir clippers has grown and this can lead to confusion about the differences between the various models. The truth is, the guts of the Saphir is the same. The changes are all based on the colour of the body, the number of batteries it comes with, the blade included with the clipper and the case. That's it!
- The Saphir Horse comes with a wide blade and has a black body with a picture of a horse on it
- The blue Saphir usually comes with 2 batteries, usually in a case (but beware that some come in a cardboard carton, so check the description). It usually has a number 10 narrow blade.
- The black Basic Saphir comes with 1 battery and a number 10 narrow blade. There is nothing basic or different about it.
- The pink Saphir usually comes with 2 batteries and a number 10 narrow blade (just like the better known blue Saphir)
- The Saphir Styles come in a range of jazzy designs - but the only difference is the colour and look of the clipper.
- The Saphir Corded. This is black and has a 3 metre cord. Because it runs from the mains, this version runs at a slightly higher speed than the battery versions being 3,200 dbs / min against 2,650 dbs / min. You can add a battery at a later date should you wish to. Likewise, the mains cord can be added to your Saphir cordless clippers.
The Heiniger Opal is the newest clipper/trimmer and it is an 'upgrade' from the Saphir. It has 2 speeds and can manage 3100 double strokes per minute in the fast mode and 2600 in the slow mode. It also has a better battery. There is currently only 1 option of the Opal (it is blue) and you can select if you want 1 or 2 batteries. It comes with a number 10 narrow blade. It has many of the same features as the Saphir, including the low vibrations, the quiet motor, the A5 snap-on blades and the 2 year warranty. The upgrades of the Opal compared to the Saphir include:
2 speeds
Faster and more powerful
battery lasts longer (for about 240 minutes and recharges in an hour)
charge level indicator on the battery, so you know when it might run out
To see the full range of Heiniger clippers and all the current offers, please CLICK HERE.
The clippers are completely different to other trimmers on the market which typically have much less power. That is why they are significantly more expensive. The closest competitor to this clipper is the Liveryman Harmony, which takes the same type of blade but is not as powerful or quiet. It is, however less expensive.
The Heiniger Saphir ranges start at £212.10 for the corded option. The least expensive cordless option is the Black Basic which comes with a number 10 blade and costs £258.00.
It is worth noting that the Heiniger Saphir Horse is fantastic value for anybody with just 1 or 2 horses looking to do a full body clip (much less expensive than buying a full size clipper and a trimmer - and probably better quality than many full size clippers). You can use a narrow blade for around the face, and switch to a wide blade for the body. It is a perfect option for anyone with small hands or anybody new to clipping because it is light and you don't need to tension the blades (notoriously one of the problems that trip people up). It can cope with all hair type, but if you are doing a full body clip I would only use it for horses with normal or easy hair. A full size clipper like the Xplorer would be better suited to a very hairy full body clip on a cob.
The Saphir is also a brilliant option for anybody with nervous dogs or horses due to the low vibrations and low volume. It is much, much quieter than most clippers of this power.
The Heiniger Opal starts at £320.00. Just make sure you check what sort of case it comes with. The proper case is much better than the carton!
Heiniger has created some brilliant animal clippers, with very little that can compete with them. Lister only has smaller trimmers or full size clippers (they discontinued their Libretto). Wahl also has a less powerful range and Liveryman has the Harmony Plus, but it isn't as powerful.
I hope this has helped explain the differences between the somewhat confusing line-up of Heiniger Saphir clippers. We are one of Heiniger's biggest partners and we are always happy to help answer any questions. Please don't hesitate to email sales@farmcareuk.com. We have a huge range of all the leading brands, including Heiniger, Lister, Liveryman and Wahl and we are happy to help. We also try to have the most competitive pricing and will do our best to match any in stock offer you see elsewhere. And we are usually able to switch blades, if we have what you want in stock.
To see the full range of Heiniger clippers and all the current offers, please CLICK HERE.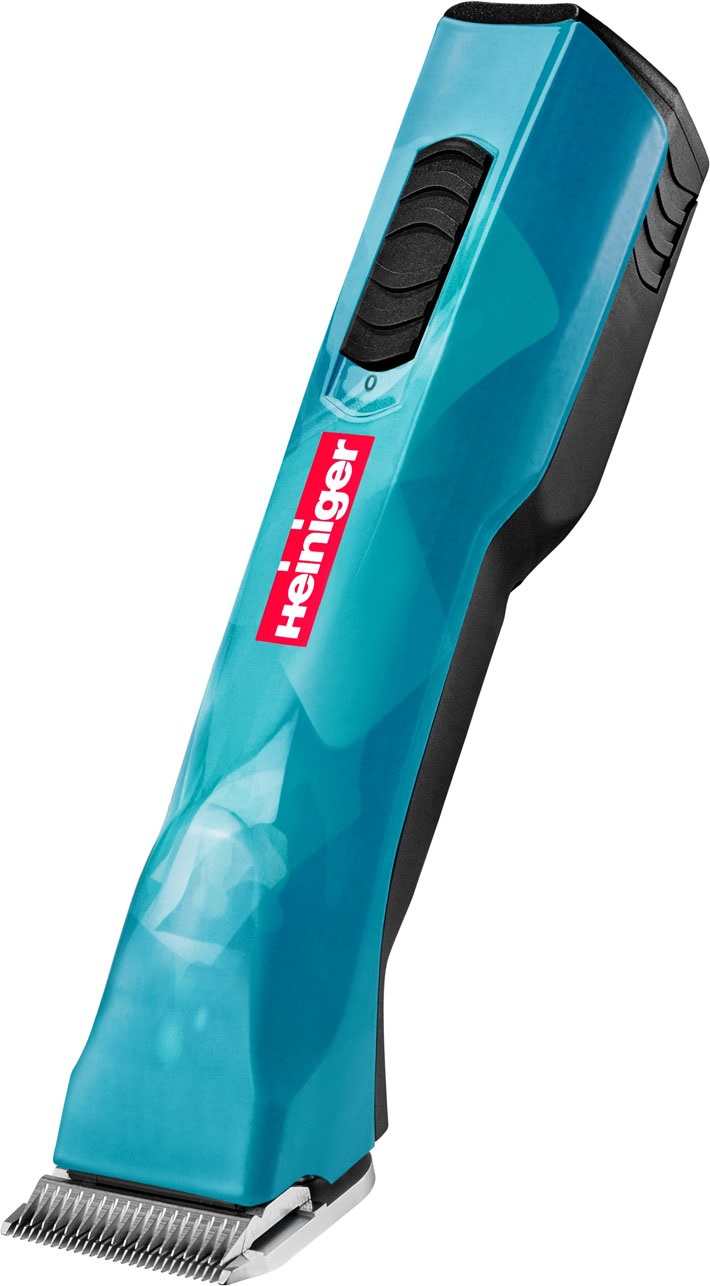 www.FarmCareUK.com
Clipper specialist.
Please don't hesitate to email sales@farmcareuk.com with questions. We are a family run business and we are happy to help.