NEW Heiniger Xplorer Pro - the most powerful cordless horse clipper
4 October 2022 | Beth The New Heiniger Xplorer Pro is here!
The Heiniger Xplorer Pro is the newest and most powerful cordless horse and cattle clipper in the market. It has all of the benefits of the popular 'original' Xplorer horse clipper and some great new benefits.
The new benefits include:
- extra power. It has 2 speed settings and the top speed lets you clip with the same power as a mains horse clipper at 2900 rpm. The lower speed setting is the same as the original Xplorer can can be used for sensitive areas, like the legs.
- An 'adaptive' tensioing system. This has a very useful colour guide, and quarter turn 'clicks' that help you get to the optimum tension. When you see green on the tension screw, you know you are in the right 'zone'. When you see red you know it is time for new blades. As you blades wear down, you can tughten the tension by just a quarter turn (it clicks to let yuo know once you have completed a quarter turn). It's a very easy and patented tension system. One day it will be rolled out to all the Heiniger clippers.
- It is surprisingly light! It weighs only 975 grams (the original Xplorer is 990 grams).
In addition to these new benefits, it also has the usual:
- 3 year guarantee
- battery indicator so you know how much charge you have as you clip
- ergonomic design
- quiet with low vibrations
- strong, good quality case
The Heiniger Xplorer Pro is ideal for professionals and for those with difficult coats to clip. It is also the best option for dirty cattle, having more power than any other cordless clipper in the market. So far, customers have been blown away by how much easier it is to clip cattle with this machine.
The battery of the Heiniger Pro does take slightly longer to charge than the original Xplorer (90 minutes compared to 60 minutes) but this is due to it's extra power. For professionals, we recommend having 2 batteries.
The price difference between the Xplorer and the Xplorer Pro is approximately £58 (plus tax). Both are excellent clippers, but if I had the budget I'd opt for the Xplorer Pro and I'd definitely opt for the Xplorer Pro if I was working with dirty animals, cattel or very challenging coats.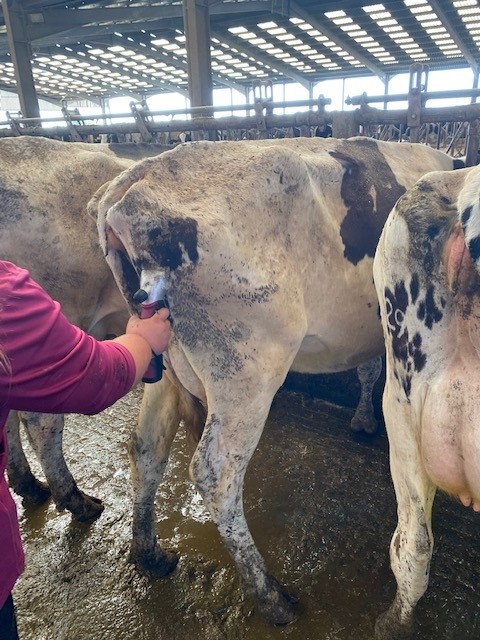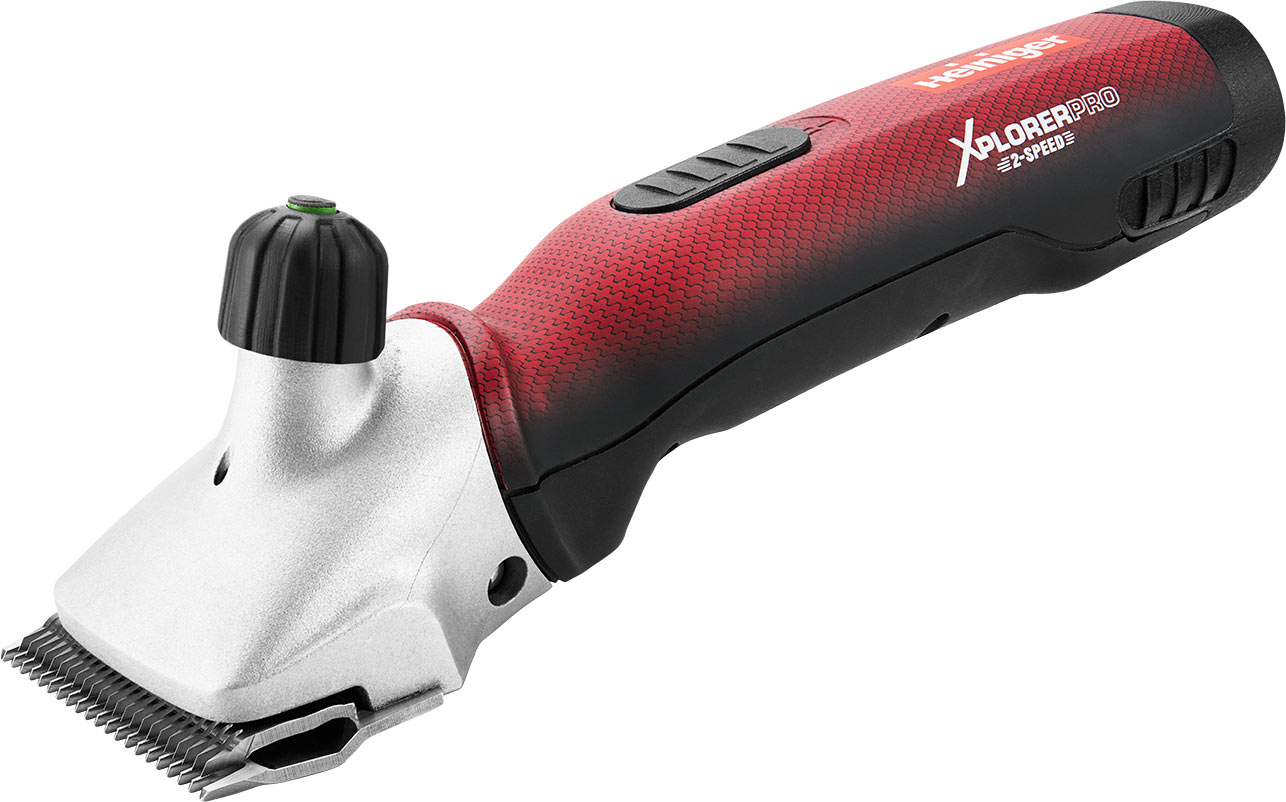 Current pricing (at time of writing):
At FarmCare UK, we are happy to switch blades to suit your needs. Blades are a significant part of your investment and it is important to get the right ones.
Xplorer Pro Specs
Battery voltage: 10.8 Volt Lithium-Ion
Battery capacity: 2850 mAh
Speed: 2450/2900 dbs/min
Length: 300 mm
Weight: 975 g
Battery charging time: 90 minutes
Xplorer Specs
Battery voltage: 10.8 Volt Lithium-Ion
Battery capacity: 2600 mAh
Speed: 2450 dbs/min
Length: 300 mm
Weight: 990 g
Noise emission (LpAm): 65 dB(A)
Battery charging time: 60 – 70 minutes
If you have any questions, or if you'd like more details please don't hesitate to email sales@farmcareuk.com We are a family run business and we are happy to help.
To order or to see the latest offers, please click here!
We also stock the full Lister and Liveryman ranges. Both the Lister Eclipse and Liveryman Black Beauty are popular cordless clipper options. Please don't hesitate to ask if you have any questions.