Gallagher Solar Energiser SALE
16 June 2017 | Beth
Only £169.96 for a solar energiser with a 7 year guarantee - amazing!
This solar electric fence energiser is an amazing DEAL! It comes with a 7 year guarantee (just remember to register it with Gallagher online) and a free rechargeable 6 volt battery. This is a very limited time offer that will not be repeated.
It can power up to 1.7km of fence, with low vegetation. The unit is very robust and can simply sit on the ground, so long as it is facing due South in a sunny spot. The solar panel, energiser and battery are all in one compact unit, making it extremely easy to move around and carry, as required. This energiser is very user friendly, which is why it is one of the best selling solar energisers in the world!
Solar energisers are now incredibly reliable - which is why Gallagher has included them in their new 7 year guarantee. The 6 volt rechargeable battery will eventually need replacing, just like your mobile phone battery, and is not included in the 7 year guarantee.
You will need to add a 1 metre earth stake to this energiser.
As I write this post, I have just finished talking to a customer who bought one of the first Gallagher solar energisers 25 years ago...and it is still working! He has now bought the S17 to keep a stallion away from his mare...so he clearly knows that this energiser is tough enough for a very difficult job!
Solar energisers are becoming increasingly popular and we can see why. They are now extremely reliable, cost effective, environmentally friendly and very low maintenance. You can't go wrong with a Gallagher solar energiser! Other solar energisers options include:
Horizont Trapper AS20, AS35 and AS70. Made in Germany and of excellent quality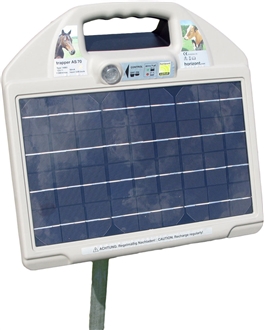 Gallagher range - with 7 year guarantee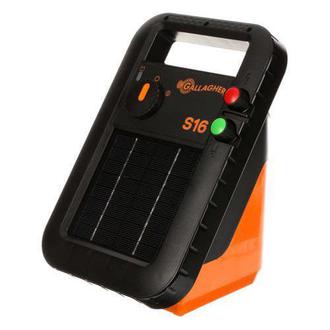 Fire Drake - made by Hotline in the UK. 3 year warranty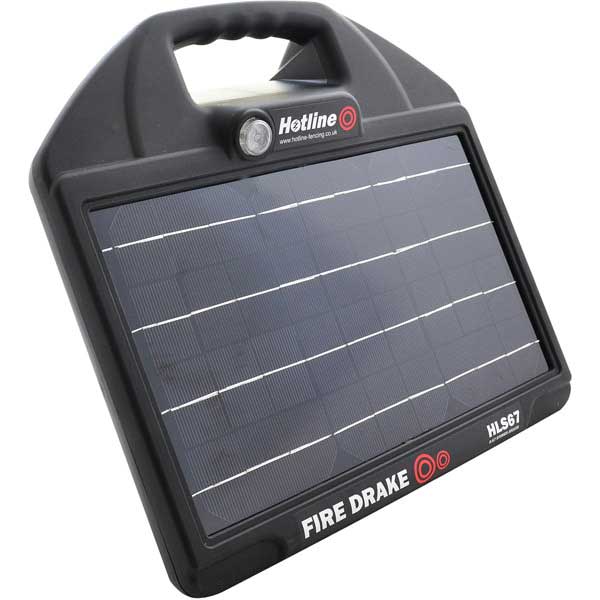 If you have any questions about electric fence energisers, please give us a call. WE are a family run business and we are always happy to help.
FarmCare UK
Electric Fence Specialist
01323 406212