Solar Sports Lights - In Use at Leycett Cricket Club
19 May 2022 | Beth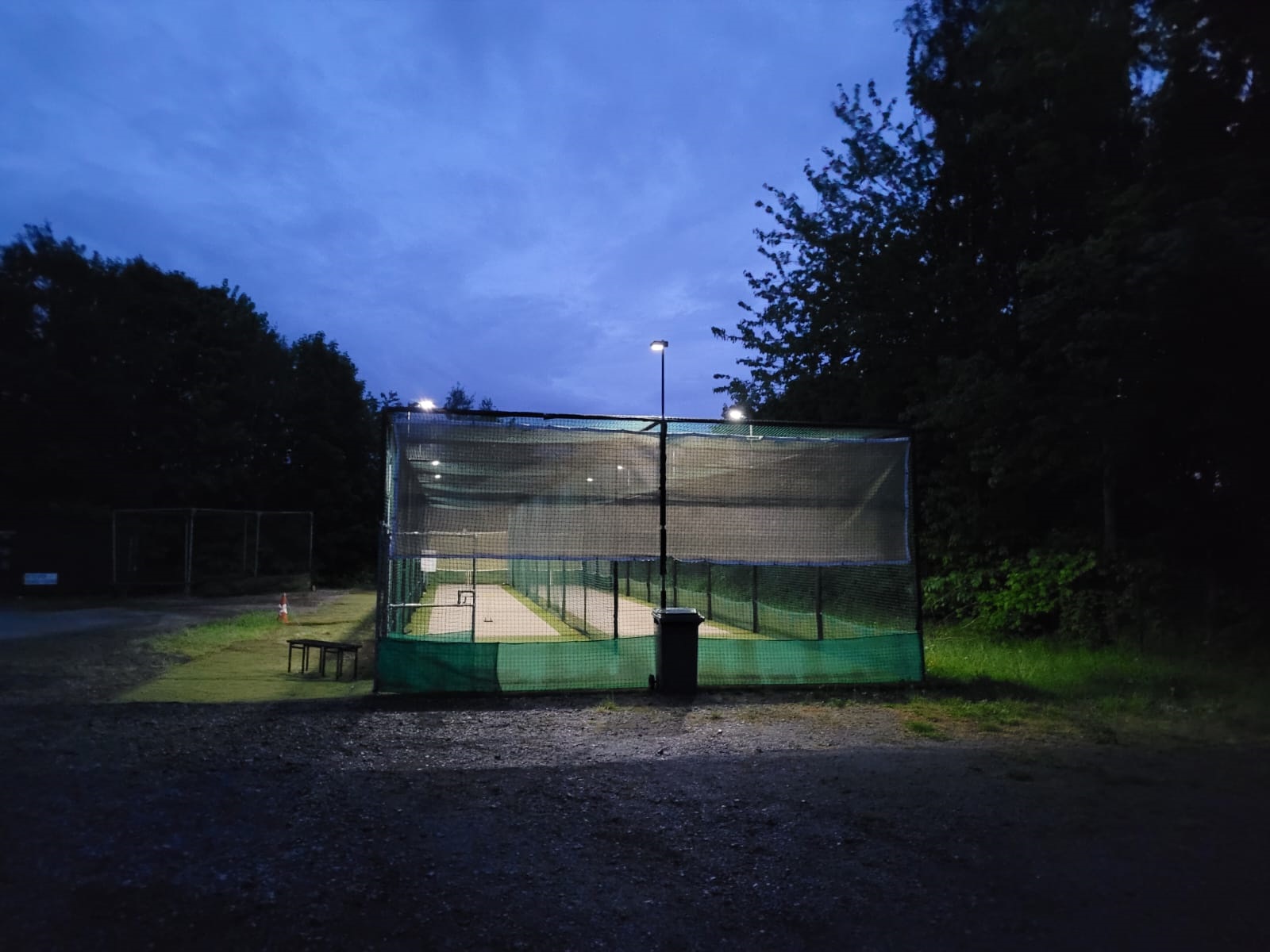 Solar Sports Lights Look great at Leycett Cricket Club
Thanks so much to Chris Hopkin, Chairman of Leycett Cricket Club for sending these great shots of the cricket nets lit up by our Solar Sportz Lights. Now Leycett Cricket players can spend longer training which will surely lead to a good season!
Solar Sportz Lights are easy to install and don't usually require any planning. There is no running cost and they allow outdoor areas to be lit up so you can enjoy more of the evening. They are very popular for sports fields - we have known them to be used for football fields, riding arenas, hockey pitches, netball courts, dog walking fields, bowls lawns and cricket clubs!
The Solar Sportz Lights have several settings. They can be turned on and off using a remote control. They can be set on a motion detection mode which is useful when they are used as security lights or in car parks and walkways. And they can be set to come on when it gets dark. You can control the level of light intensity using the remote control If you have them on full brightness they are great for sporting fields but won't last for as many hours. If you have them on the lower settings, the lights will last for longer and are good for security lighting and dog walking.
If you have any questions about our Solar Sportz Lights please don't hesitate to ask. We are a family run business and we are happy to help. sales@farmcareuk.com
Or CLICK HERE to find out more about our Solar Sportz Lights and our Solar Aerna 2 Lights!
www.FarmCareUK.com
Good luck with the season Leycett Cricket Club!