The Best Starter Electric Fence for Horses 2023
7 February 2023 | Beth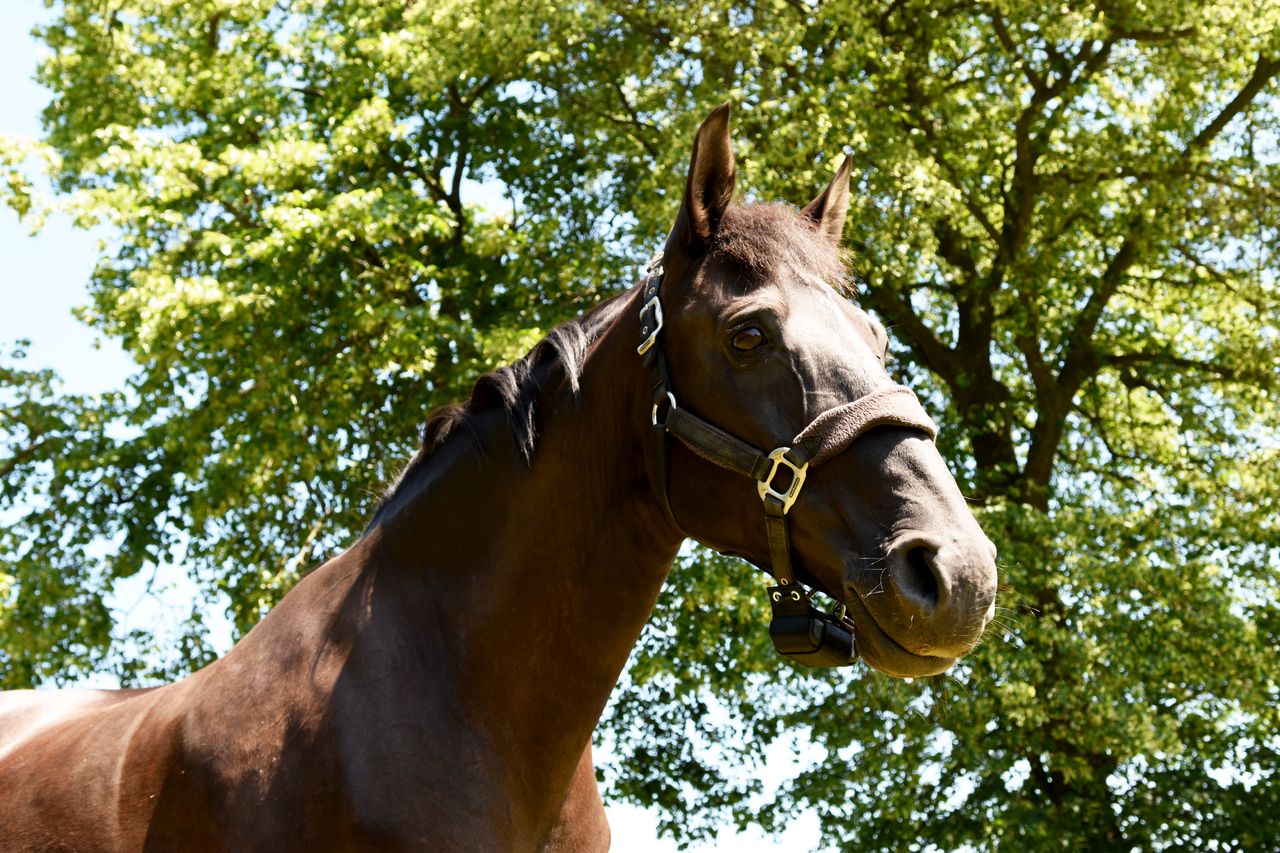 The Best Starter Electric Fence for Horses 2023
Electric fences have been used for decades to keep horses safe and healthy. They can be used for strip grazing, or to keep horses away from neighbour's property or hazards. The fence does not hurt the horse, but gives them an unpleasant zap that they would prefer to avoid. Most horses quickly learn to stay clear of the fence.
There are several parts to an electric fence:
The barrier (either electric tape or rope is safest for horses - never use twine or wire)
The energiser and earth stake (the thing that sends electric pulses around the fence)
The posts (wooden or plastic)
The fence tester, if required
The gate handle, if required
The line that makes both lines of fence live, if required
The barrier is usually easy to select. Rope (usually 6mm diametre) is stronger and will last longer. But it is also heavier and more expensive. Rope is a great option for permanent wooden fences.
Tape is probably the most popular option due to its price and because it is better suited to plastic posts. It comes in a choice of widths, from 10mm, to 20mm to 40mm. The price goes up with the width, but the strength and ability to carry current also goes up. 20mm is by far the most popular choice, but all work.
Both tape and rope comes in a variety of qualities. The higher quality tapes and ropes have more connectors and UV protected plastic, allowing the barrier to carry more current and to last longer. If you have a very cheeky animals requiring a strong zap, of if you have a very long fence then you need to go for higher quality tape.
But, for more standard fences, people usually opt for 20mm standard tape, in either white or green. Humans see white more easily, and there is a belief that horses see green more easily. It's just personal preference really!
The energiser is more tricky and is where a lot of your money is spent. Your energiser can be powered by a solar unit (which has a rechargeable battery inside), a 9 volt battery unit (these batteries need to be replaced every few months), a 12 volt leisure battery unit (these batteries need to be recharged every few weeks and cost quite a lot up front) or they can run from the mains. If you can run it from the mains that is the best option because it is cheaper and more reliable. But most people do not have this option.
I recommend getting a solar energiser is your budget allows. This is because it is easier to look after and, in the long run, end ups being the same price as energisers that require new batteries every few months. But, if you just want to try your first fence without a big set-up cost, then a 9 volt energiser is the most cost effective and is also very easy to use. I'll list some options below for you to consider.
Posts come in either 3ft or 4ft lengths. Most people opt for 3ft unless they have a large horse. Most people select green or white posts. If you already have wooden posts, then you just need to get insulators to screw into your posts to hold the tape or rope.
Most people want a 2 line fence, of approximately 200 metres. Therefore the kits I recommend are below, and available in either green or white.
SOLAR KIT: This is my top choice because it is so easy to use. It has a 5 year warranty on the energiser. It is made here in the UK. During the darkest winter months you may need to give the energiser a couple of boosts from the mains, but otherwise the sun keeps it topped up. At almost £300 it is an investment, but defintiely one worth making to keep your horse safe and your life easy! For more details (and options on colour and post size) Click HERE!
https://www.farmcareuk.com/as-35-solar-fencing-kit.html
9 Volt Starter Kit: This has all your basics, but in a good standard quality (not cheap basics). The tape is made in Ireland (unlike some of the awful tape in the market) and the energiser is made in Germany. This kit costs £141.00. It is super easy to use and move around as required. Batteries will need to be replaced approx every 3 or 9 months depending on the power of the battery you select. More details on this energiser can be seen HERE!
https://www.farmcareuk.com/equine-starter-kit-3ft-posts.html
For all our other electric fence kits for horses, please CLICK HERE!
There are so many options, it can seem overwhelming. The key is to pick the right type of energiser and to consider ease of use. It is also important to check where the tape is made. There is some dreadful product out there and we are always careful to select quality products. We are able to offer good pricing because we go directly to the manufacturer.
If you have any questions, please don't hesitate to email sales@farmcareuk.com. We are a family run business with over 20 years experience and we are always happy to help.
www.FarmCareUK.com