The Best Value Horse Clipper for a Single Horse or Pony 2022
26 May 2022 | Admin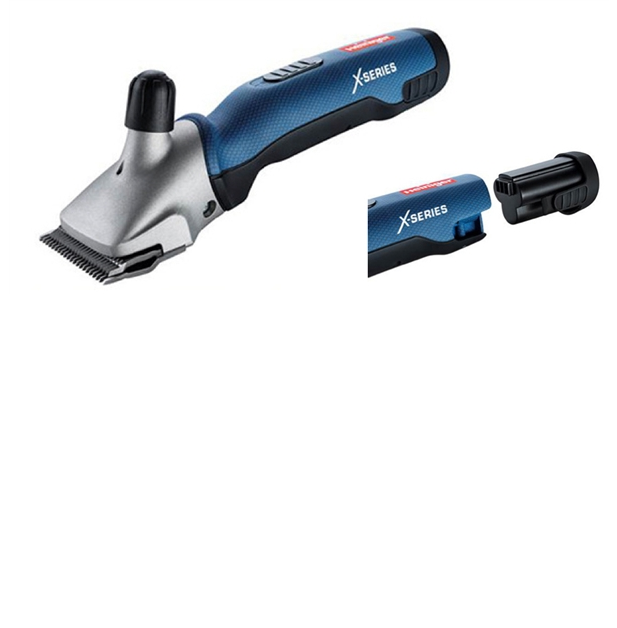 The Best Horse Clipper for 1 Horse or Pony 2022
There are so many horse clippers on the market and they are a significant investment. In the long run, they can save you money because you don't need to hire somebody to do the job for you. But, if you get a poor quality clipper, this will result in a poor job and could end up costing you money. So what are the best horse clippers and which offer the best value for money?
Lister Star: the best selling horse clipper.
The Lister Star is a clipper than runs from the mains. It has a cord of about 5 metres. It can cope with most coats, although if you have a 'difficult' or very coarse coat, or if you are clipping lots of horses then you'll need a clipper with more power than the Star. The Lister Star is popular because it is an excellent brand, at an excellent price (especially the current offer with free extra blades).
It takes all the Lister blades, including the very popular Covercote blades that clips to 5mm giving a lovely natural look. Only Lister clippers have this type of blade available.
The Lister Star has a 2 year warranty and is made here in the UK. It is by far the best selling clipper, perhaps due to the price and the brand. You will also need a horse trimmer to go with this clipper to complete your clipping kit.
Heiniger Saphir Horse: the best 'all-in-one solution.
This clipper is a little gem. It is only suitable for horses with quite easy coats and for those with 1 or 2 horses - but it is an EXCELLENT choice for beginners. You don't need to tension the blades (they come pre-tensioned and 'snap on'). The clipper is light and easy to use, plus it has low vibrations which makes it easier for nervous horses to tolerate. It is made by Heiniger - an excellent brand. This clipper can be used to clip a whole horse using the wide blades, or switch to narrow blades and it can be used as a trimmer for the face and sensitive areas.
The Heiniger Saphir Horse is a cordless clipper, but you can also purchase a lead to go with the clipper as a back-up, if required.
The downside of this clipper is that the wide blade isn't quite as wide as a 'full size' clipper, so you need to do more strokes to clip the horse. It also isn't suitable for really hairy beasts or for clipping a lot of horses. However, if you have just one or two it is a fantastic all in one option and a great way to learn to clip. And as a trimmer it is amazing and often the choice of vets and professionals.
Liveryman Harmony Plus: a good value 'all-in-one' solution.
This clipper is similar to the Heiniger Saphir, but with slightly less power and a smaller price-tag. It takes the snap-on blades, so there is no need to tension the blades. It has low vibrations an noise, but it can only cope with a horse with 'easy' hair.
Lister Eclipse Cordless Horse Clipper: Stay tuned for the NEW Lister Eclispe Cordless Horse Clipper. About to launch in summer 2022 and the next generation in cordless clippers!
Click here for Lister horse clippers!
Heiniger Xplorer: the most popular cordless clipper.
This is a great clipper. The battery sits in the handle of the clipper and it's lovely to use. If you can afford a cordless clipper, and want a full size clipper, this is the one to go for! It is made in Switzerland and comes with a 3 year warranty.
So, which clipper would I pick? If I was a beginner with 1 horse with an easy-coat, I think I'd go for the Heingier Saphir Horse because of the simplicity, quality and easy-of use. If I had 2 horses, or a slightly trickier coat, I'd opt for the Lister Star due to the price point and value of the brand. And currently the best choice choice for a full size cordless clipper is the excellent Heiniger Xplorer - but it won't be long until the Lister Eclipse is available and we have heard very good things about this new cordless clipper. Watch this space!
We have a full range of all the leading horse clippers. We're really fussy about which ones we carry because there are some very bad brands in the market which lead to endless problems. You can't go wrong with Lister (holds the Royal Warrant), Heiniger and Liveryman! To see our full range, please click HERE!
If you have any questions about horse clippers or blades, please don't hesitate to ask. We are a family run business and we are always happy to help and advise. Please email sales@farmcareuk.com
FarmCare UK
Clipper Specialist
www.FarmCareUK.com