The Most Powerful New Solar Energiser 2022
28 April 2022 | Admin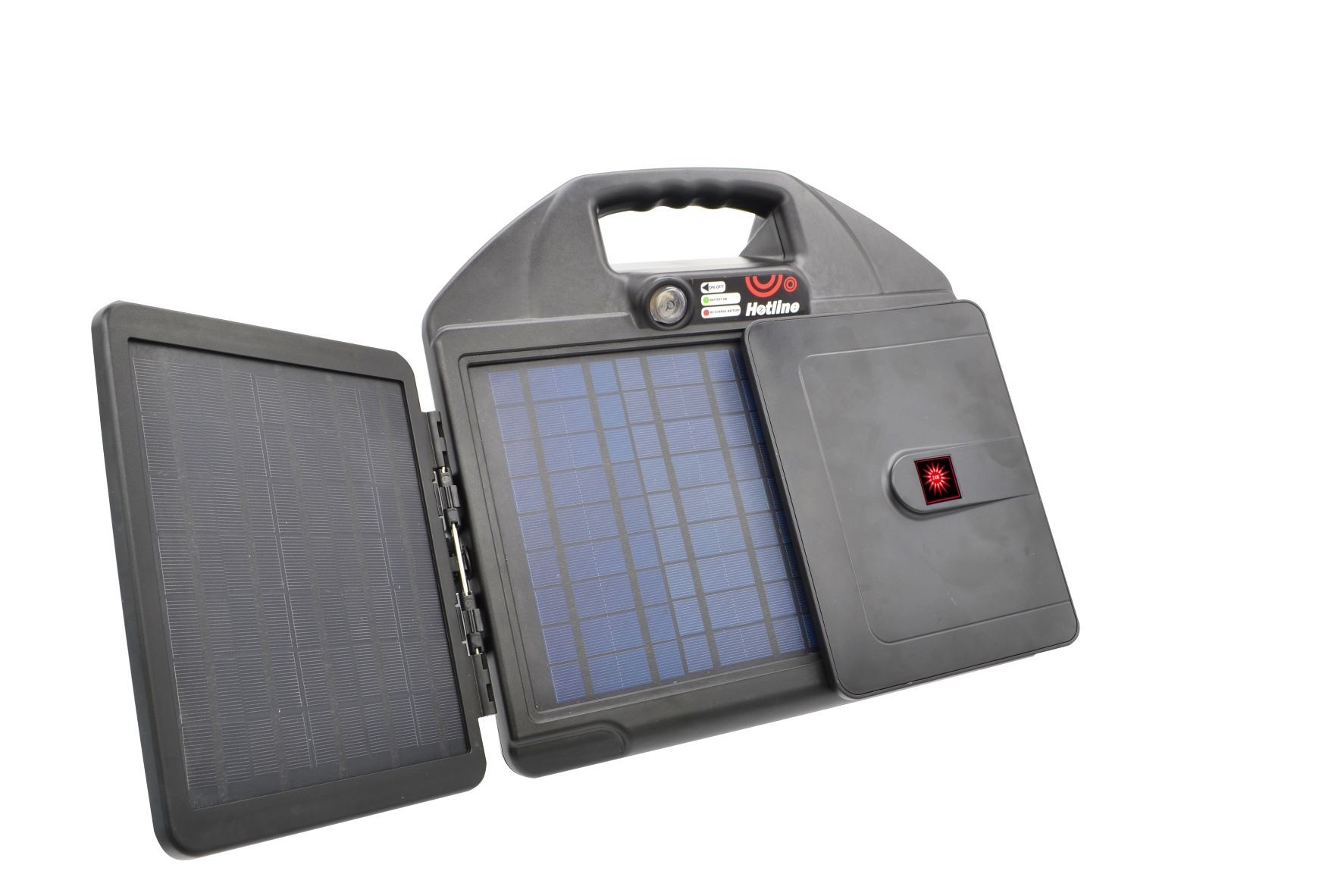 The Hotline FireDrake 200 is HERE!
On Sale, while stock lasts.
Solar technology has really progressed over the last decade. Solar energisers have become incredibly popular for small and mid size electric fences because they are just so convenient, not to mention more environmentally friendly. The cost is also lower than you would think and comparable to purchasing an energiser and a battery. What's more, there are even grants available for some solar energisers.
The problem has been creating an energiser that is powerful enough for larger fences. The solar panels have simply not been able to reasonably charge a more powerful battery and energiser...until now! Developed her in the UK, by Hotline, there is a new solar energiser that uses solar 'flaps' to ensure the energiser gets enough charge. It has been thoroughly tested and it works brilliantly.
The new Holtine Firedrake 200 can power a fence of up to 18km in perfect conditions (think no grass, no earthing etc) or up to 5 poultry nets. In more realistic conditions, you can be comfortable with about 10km, or 3 poultry nets.
The energiser comes with a mount, that can be attached to a wooden post. Or you can purchase the t-earth stake and mount it on that. It also comes with a mains charger, so should you need to charge it up at the start of the season, or give it a boost if you've suffered some earthing it is easy to do.
The Hotline Firedrake 200 has 2.0 joules of stored energy and has a 1.4 joule output. This means it can give a really good zap and is well suited to cattle and horses and even more challenging animals.
We love this energiser because:
It is incredibly easy to use
It comes with a 5 year guarantee (not including the battery)
It is made here in the UK
It is more environmentally friendly than traditional energisers and is the way of the future
It has great power and leads the way for solar energisers
You may be able to get a grant for it, in certain areas
If you have a larger fence and need a new energiser - now is the time to think about going solar with the FireDrake 200!
ON SALE. £345 while stock lasts (RRP £479.00)
For more information or to order your Holtine FireDrake 200 Solar Energiser click HERE!
If you have any questions, please don't hesitate to contact us - we are a family run business and always happy to help. sales@farmcareuk.com
FarmCare UK
Electric Fencing Specialists
www.FarmCareUK.com