The NEW Shrike Solar Energiser from Hotline - and why we love it!
7 March 2019 | Admin
The New Shrike Electric Fence Energiser from Hotline with a Solar Assist Panel!
The Shrike energiser from Hotline has long been a favourite for people living in the UK with small electric fences. It is a small, light but effective 3 volt energiser great for strip grazing, taking to events, or any smallish electric fence. It takes 2 x D-cell batteries and can also run from a 12 volt battery, although you'd need to buy extra cables if you wanted to run it from a 12 volt battery. The energiser is light enough to hang from most fences, although the new version is slightly heavier, and so if you have temporary fencing in windy conditions, it may be best to mount it on the earth stake. It can power a fence of up to 800m at a voltage of about 580w.
The new version of the energiser has one major improvement. It has an option for a solar assist panel. This means the energiser will use solar power during daylight hours, and when there is no longer enough sun to power your energiser, the D-cell batteries kick in. For once, the solar panel is a sensible price and it definitely makes sense for most people to invest in the solar option. The panel fits neatly on top of the energiser, and should be faced due South. If using the solar panel it is again, probably best to mount the energiser on the earth stake rather than directly on the fence but this is very very easy to do!
The Shrike electric fence energiser is made in Devon, here in the UK. It is very reliable and comes with a 3 year warranty. It is definitely one of the most cost effective and neat little energisers on the market. Ideal for anyone with a small electric fence.
The Hotline Shrike energiser with the Solar Assist Panel costs just £105.99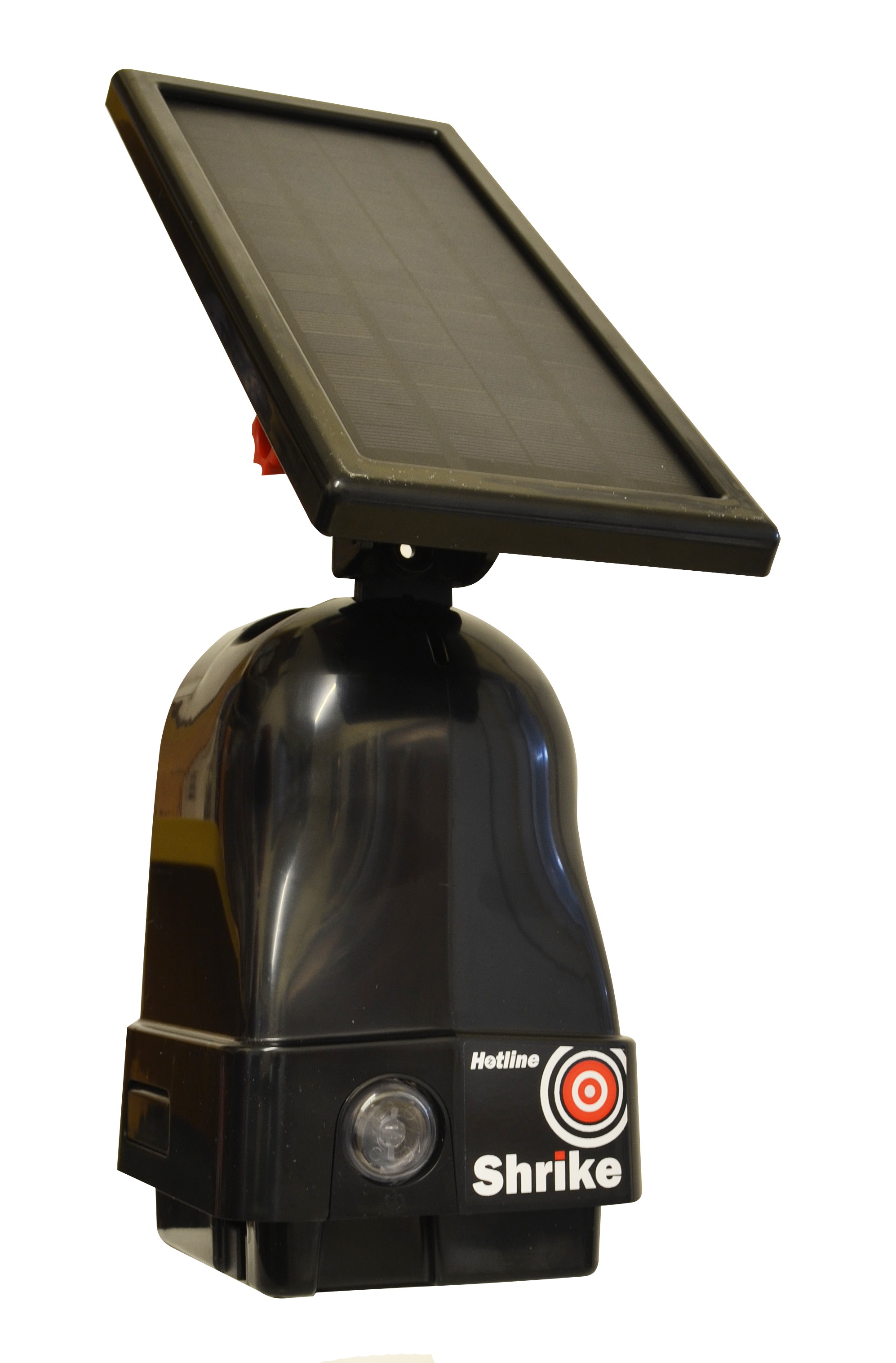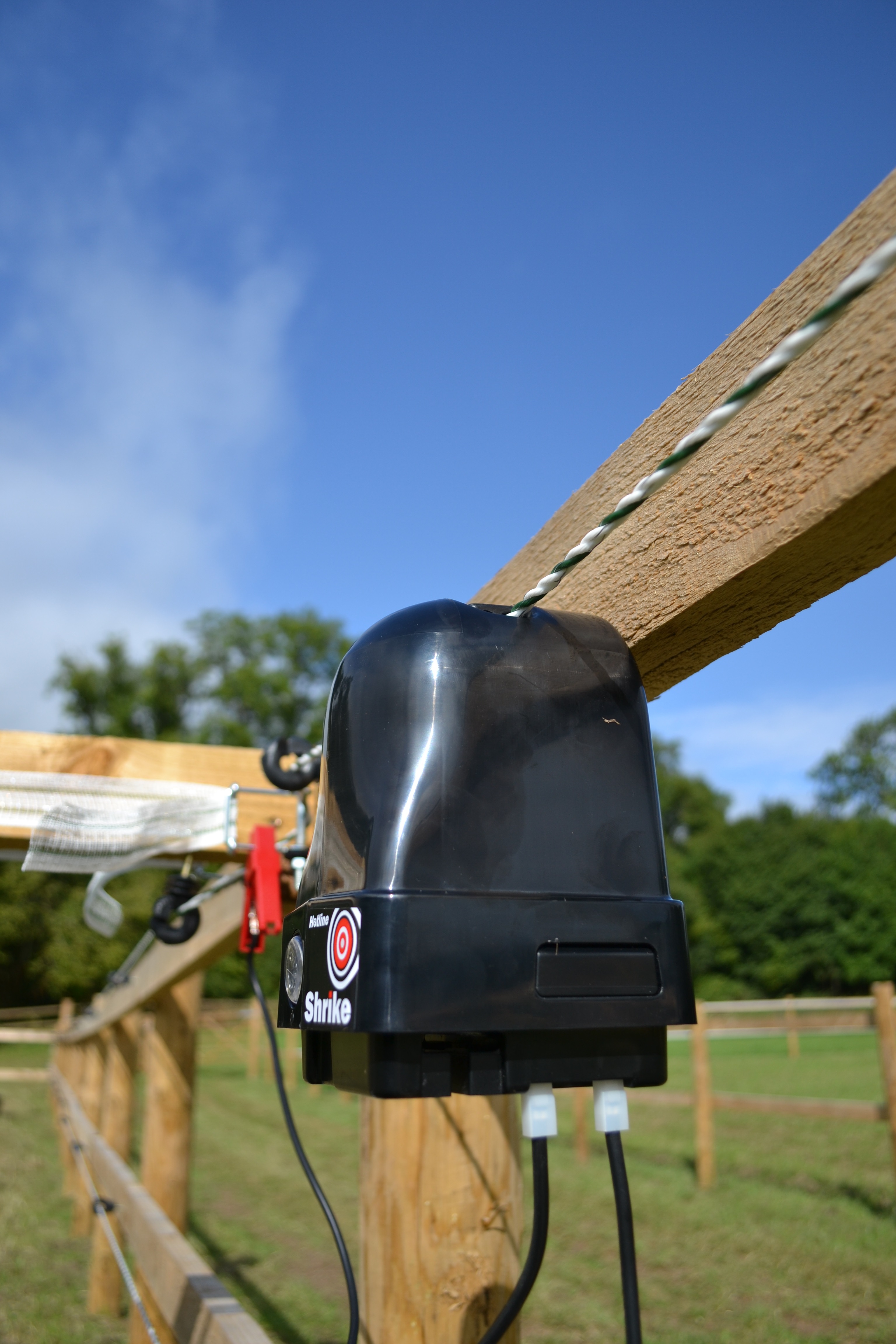 Made in the UK
FarmCare UK
Clipper and Electric Fencing Specialist
01323 406212