Which is the Best All-In-One Horse Clipper and Why are they So Popular?
21 March 2023 | Beth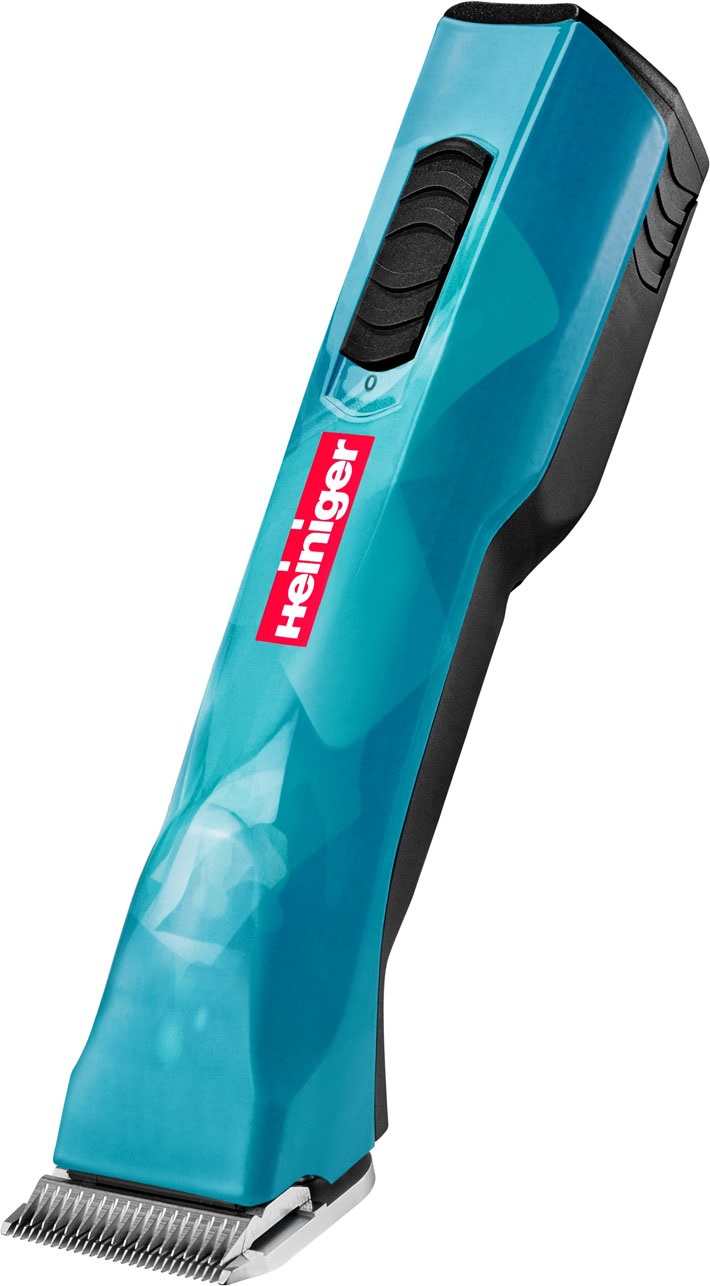 At FarmCare UK, we are huge fans of the all-in-one horse clippers. They are becoming increasingly popular and this is because:
They can be used for full body clips with a wide blade and tidying up with a narrow blade, so you only need one machine
The clip on blades come in a huge variety of lengths, and best of all they do not need to be tensioned
They can used not only for your horse but for dogs and other small pets
They are quieter and have less vibrations than full size clippers (like the Xplorer or the Star), which is good for nervous animals
They are light and easy to hold, which is good for smaller or weaker hands.
They are usually cordless
You end up saving money, even with the top of the range option, because you only need one machine.
Of course, the all in one machines are not the right option for everyone. If your horse has a coarse coat or if you clip a lot of horses, then a full size clipper with more power will be a better choice. It is also harder to sharpen the blades – in fact most brands recommend not sharpening the blades (with the exception of Heiniger) and replacing them when they get blunt. This is because the tension is factory set and sharpening them can mess this up.
Today, we are going to look at bestselling and best performing clippers in this 'all-in-one range. There's the long-time favourite, the Heiniger Saphir, which comes in a variety of colours but the guts of the machine are all the same. The Heiniger Opal, which is a new machine and has 2 speeds. And finally, the cheaper Liveryman Harmomy Plus, which comes as a corded or cordless machine. They all take the same A5 style snap on blades. Heiniger blades are most expensive. We tend to opt for Wahl blades as they are less expensive. Liveryman does a great 4.8mm blades which is similar to Lister's Covercote blade and gives a lovely natural finish. Basically, you are spolit for choice when it comes to the blades and you can also get 'snap on guards' to go over your blades and change the length of the cut. This is great for blending and also for dogs.
HEINIGER SAPHIR
Let's start with the Saphir because it is the bestselling and certainly the option currently used by most professionals. It has been around for years. It comes in black, blue, pink and a version called 'style' with a wide blade or a narrow blade and as a corded or cordless clipper. Don't be fooled by the colours. It is all the same thing. Just pick the blade and the number of batteries you want and then go for the best value – or colour of your choice. If you are just clipping one animal, then 1 battery is fine. If you are a professional or if you are clipping multiple animals get 2 batteries. One battery will clip for about 50-60 mins and recharges in 30 - 40 mins.
Quick Saphir facts:
High quality, precision Swiss engineering.
Lightweight and perfectly balanced in the hand. Weighs only 440g.
Quiet and powerful with a 35W permanent magnet motor.
High performance battery with the latest lithium ionic technology.
More than 50 minutes clipping per charge but less than 45 minutes charging time.
Supplied with a spare battery for continuous clipping.
Solid, durable charger unit with a separate charger bay for the spare battery pack.
Detachable blade system. Compatible with most A5 type snap on blades.
Wide range of Heiniger blades available.
2 year warranty
It costs about £290.00
To see all the Saphir options or to order click HERE!
HEINIGER OPAL
The Heiniger Opal is the newer clipper and very similar to the Saphir. In fact, it is probably slightly better, but also slightly more expensive at about £305.
The main difference is that is has 2 speeds (2600/3100 double strokes/min). Plus the battery lasts longer – about 4 hours on a 1 hour charge which is amazing. The battery also has a charge indicator. It is slightly lighter than the Saphir coming in at 415g
Otherwise it is similar to the Saphir – it is quiet, low vibrations, takes the snap on blades, has a 2 year guarantee.
Opal facts:
Unrivalled power
Fits perfectly in the hand
2 speeds - 2600/3100 double strokes/min
Battery level indicator
Quiet, with low vibrations
Clips for 240 minutes and recharges in an hour
Made in Switzerland
2 year warranty
Great for thick coats, difficult to reach places and anybody needing a top quality reliable trimmer
Takes standard A5 snap on blades
To order your Heiniger Opal click HERE!
LIVERYMAN HARMONY PLUS
Finally, the least expensive version of this all-in-one clipper is the Liveryman Harmony Plus. At about £225 it is cheaper, but it isn't as powerful and it only has a 1 year guarantee. So this isn't such a good option for professionals, but for those with just one animal with easy hair it's a great machine. It also comes with a mains lead, so if your battery runs out you have a back-up, which is a good option.
Harmony Plus Facts:
High efficency brushless motor with 10,000 hour lifetime.
Up to 2 hours cordless clipping from a 3 hour charge.
Mains lead also included, so you can run it from the mains if preferred.
Fast clipping speed.
Ergonomic design for ease of use.
Ideal for horses, dogs, pets and veterinary use.
Comes complete with carrying case, oil and brush.
1 year warranty
Choice of blades (select from Wide blade, narrow blade or vet bladew
To order your Harmony Plus or for more details, click HERE!
So which would I pick? If I was a professional I would definitely go with the Opal. If I had just one animal with easy hair, I'd pick the Liveryman Harmony Plus. And the go-to option for most people is the Saphir, which is probably why it has been a bestseller for so long!
If you find these clippers in stock and for less anywhere else, please let us know and we will try to match the price. We are a family run business and we always try to offer our customers the best possible value. If you have any questions, please don't hesitate to email sales@farmcareuk.com. We are happy to provide advice.
www.FarmCareUK.com
Clipper Specialists